As well as offering flickering signs, we can also make your LED neon sign change colors!
This fun look is great for man caves, she sheds, bars, or any place you want to make pop! Here's a quick example of what it could look like: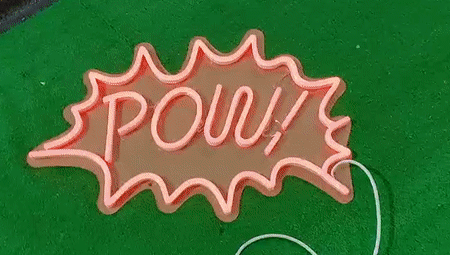 The light rotates through 7 colors: Blue-Yellow-Green-Red-Orange-White-Purple or you can select which colors it shows. It comes with a remote so you can easily select the color you want.
Just mention in your inquiry to studio@yellowpop.com that you'd like changing colors(RGB) and we'll include it in your quote!